Project Summary
The Stockton Economic Empowerment Demonstration (SEED) is the country's first city-led guaranteed income (GI) pilot. The project team is evaluating the impacts of the additional income on a variety of outcomes – including, but not limited to, financial security, civic engagement, and health and wellness – while simultaneously anchoring policy proof of concept in the lives and perspectives of Stocktonians. The purpose of this research is to test the effects of a guaranteed income on volatility, inequity drivers, and social determinants of health, as well as to what degree GI acts as a financial vaccine to help people weather unexpected shocks.
Research Question(s)
How does GI impact monthly income volatility?
To what degree do changes in income volatility alter inequity drivers and social determinants of health?
How does GI generate agency over one's future?
To what degree can GI act as a 'financial vaccine' that helps people weather unexpected shocks?
Does use of consumer level pandemic interventions delivered through the CARES Act and other state and local economic policies help people weather unexpected shocks?
What are the pathways and barriers to pandemic policy take-up among households in the existing policy landscape, and what implications does this have for informing other cash transfer pilots or scaling cash transfer legislation?
Actionability
Inform future guaranteed income demonstrations
Provide new knowledge to influence public discourse around cash transfers and other social support mechanisms
Demonstrate the impact of cash transfers on improving health equity outcomes in the midst of a pandemic, as well as establishing potential pathways for those outcomes
Results
Guaranteed income reduced income volatility, or the month-to-month income fluctuations that households face.
Unconditional cash enabled recipients to find full-time employment.
Recipients of guaranteed income were healthier, showing less depression and anxiety and enhanced wellbeing.
The guaranteed income alleviated financial scarcity creating new opportunities for self determination, choice, goal-setting, and risk-taking.
Outcomes
Health: psychological distress, physical functioning, food security, perceived stress and well-being
Other: income volatility, family dynamics and parenting, material hardship, reduction in use of public benefits, healthcare utilization, and interactions with the child welfare system
COVID-related: psychological distress, physical functioning, financial well-being, and tragic optimism
Methodology
Experimental parallel mixed methods design with treatment, active control, and administrative control groups. Quantitative data is collected prior to disbursement and is collected at four six-month intervals for a total of 30 observation months. A purposive qualitative sample of participants are selected to participate in 1:1 semi-structured interviews to determine 1) pathways and barriers to policy take-up, (2) household decision-making and adaptation, (3) how households may perceive and utilize pandemic interventions and guaranteed income differently than the earned income tax credit and traditional safety net, and (4) how individuals have made sense of and coped with the uncertainty of the pandemic. Participatory action research groups will also be held with community members to construct new narratives related to poverty, guaranteed income, and health in urban settings and in the context of protracted economic uncertainty. 
---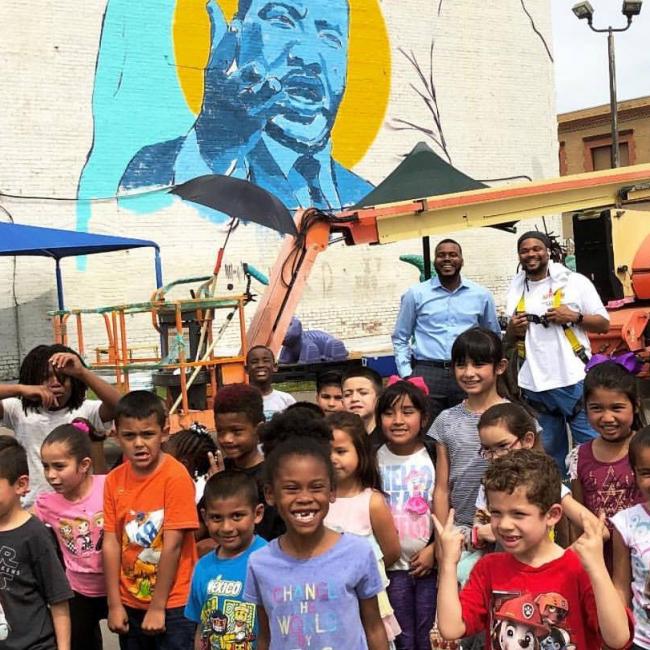 Grantee and Partner organizations
University of Tennessee, Knoxville
University of Pennsylvania
The Stockton Economic Empowerment Demonstration (SEED)
Children's Data Network at the University of Southern California
San Joaquin County Public Health Services
Principal investigators
Stacia Martin-West, MSSW, PhD
Amy Castro Baker, PhD, MSW
Award amount
$678,315 (COVID supplement: $285,692 started August 2020)
Duration
36 months (COVID supplement: 18 months started August 2020)