This grant was awarded through E4A's special Call for Proposals: Approaches to Advance Gender Equity From Around the Globe. The investigators are exploring the potential for deployment of the Citi-Tsao Financial Education Program, a 12-week group-based intervention, for women in the U.S. To achieve this, the researchers are drawing on the RE-AIM framework to (a) bring together comparative current evidence from across South East Asia (Singapore, Indonesia, Malaysia) to identify key components of effective interventions (b) describe the theory of change; facilitators and barriers to effectiveness; and other relevant outcomes related to implementation in the cross-country setting and (c) develop an in-depth understanding of needs assessment related to these components in the U.S. setting. The investigators will then triangulate these three elements to develop detailed recommendations for the potential adaptation of this program to a low-income U.S. setting, examining implications for design modifications and targeting of beneficiaries and stakeholders. Results from this study will produce general practice recommendations for policymakers and organizations addressing the financial security of women in the U.S.
Outcomes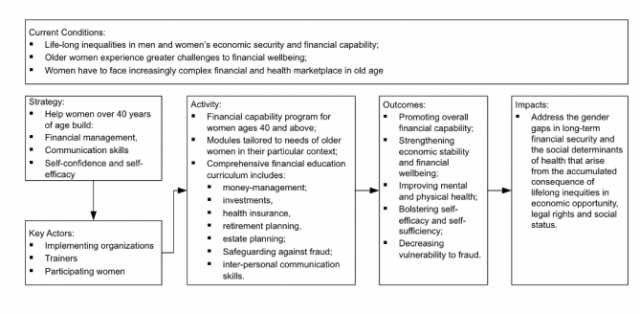 Methodology
The researchers are employing a mixed-methods approach that includes qualitative and quantitative data collection and analysis. They are conducting a detailed synthesis review of the ongoing implementation and outcome evaluation studies as well as stakeholder consultations in each of the home country settings (Singapore, Indonesia, Malaysia). In parallel, they are conducting a logic modelling exercise to articulate the program theory of change in each setting. In the U.S., the researchers are conducting a background literature review of financial security and financial education efforts for women over 40. Combining this information, they will develop a possible program logic model tailored to the U.S. context and assess the feasibility of adapting the model across a diverse array of stakeholders by conducting a structured consultation of policy, practitioner and community actors in the U.S., as well as via a brief survey, which will leverage the Understanding America Survey (UAS) in a nationally representative sample of women (N=400).
---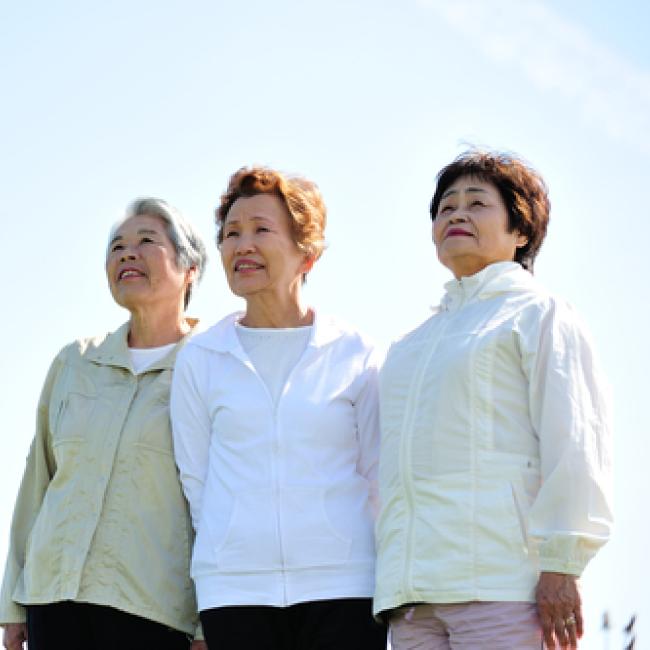 Grantee and Partner organizations
University of Southern California
Tsao Foundation
Stage of adaptation
Exploration of theory of change in the home country setting, and feasibility test of specific components in the U.S.
Country of origin
Singapore
Translatable to
Low-income women across U.S.