The research team is evaluating the impact of Advancement via Individual Determination (AVID) – a college preparatory curriculum targeting students in the academic middle – on students' academic performance and health outcomes. Investigators will explore whether and how AVID changes peer networks and relationships with teachers, whether those changes lead to improvements in academic and behavioral outcomes and, if so, what the relative importance of peer versus adult network changes are. In addition to examining the effects of AVID on participants, the researchers will examine how exposure to AVID impacts the academic achievement and health of high-performing non-AVID peers. These results will help guide school and health policy and will serve as a foundation for future social network interventions. 
Outcomes
Use of tobacco and electronic cigarettes; fighting and weapon carrying; gang involvement and non-violent delinquency; proportion of peers engaging in risky health behaviors and number of supportive adults; school engagement, attendance, and grades.
Methodology
Overarching study design is a longitudinal, randomized evaluation. To test rates and frequency of risky health behaviors, the team will conduct mixed effects linear regression models accounting for clustering at the school level and repeated measurements within students. Intent-to-treat analysis using mixed effects regression models will be used to evaluate whether students randomized to AVID have healthier social networks, a larger number of supportive adults in their network, and a lower proportion of peers engaging in violence and delinquency. 
---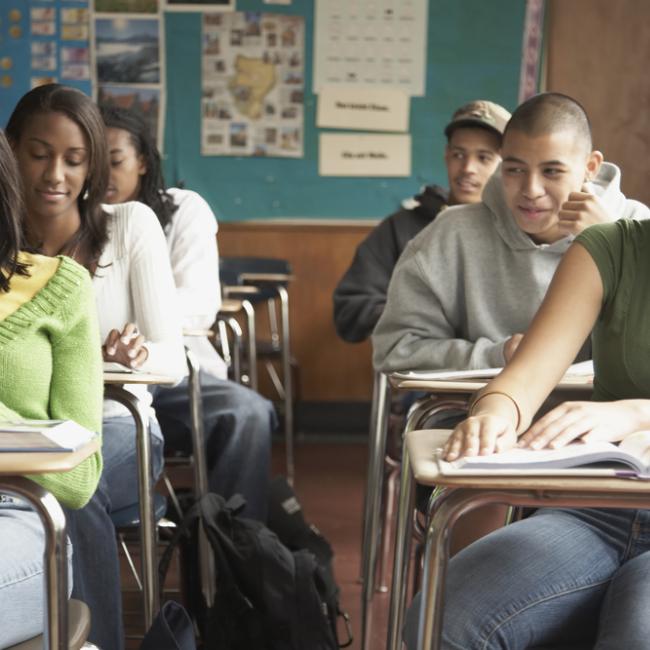 Grantee and Partner organizations
Principal investigators
Rebecca Dudovitz, MD, MSHS