Project Summary
The project team is investigating the effects of an innovative program, Geisinger's Fresh Food Farmacy (FFF), that "prescribes" healthy food to food-insecure diabetics and their families. Each week, participants fill their prescription at a local clinic where they receive healthy food for two meals per day over five days for everyone in their household. Participants also receive education on diabetes self-management and information about nutrition and healthy diets. Evidence generated will contribute information about the effectiveness of the program on patients, spillover effects on household members, and the effects of participation on other types of wellness care.
Research Question(s)
Does Geisinger's Fresh Food Farmacy improve patient health?
Actionability
Inform decision-making around adoption of similar programs by other health systems and insurers, as well as possible expansion of the Geisinger Fresh Food Farmacy.
Outcomes
Health: Blood sugar control measured by HbA1c, fasting glucose, triglycerides, weight, body mass index, blood pressure, and cholesterol
Other: Health care utilization (ED visits, inpatient care, and outpatient visits)
Methodology
Access to the FFF program is randomized with participants enrolling in the FFF program at the start of their trial involvement (treatment group) or beginning the program approximately six months later (waitlist control group) with rolling admissions over the following year. The researchers are estimating intent-to-treat models using Ordinary Least Squares regression.
---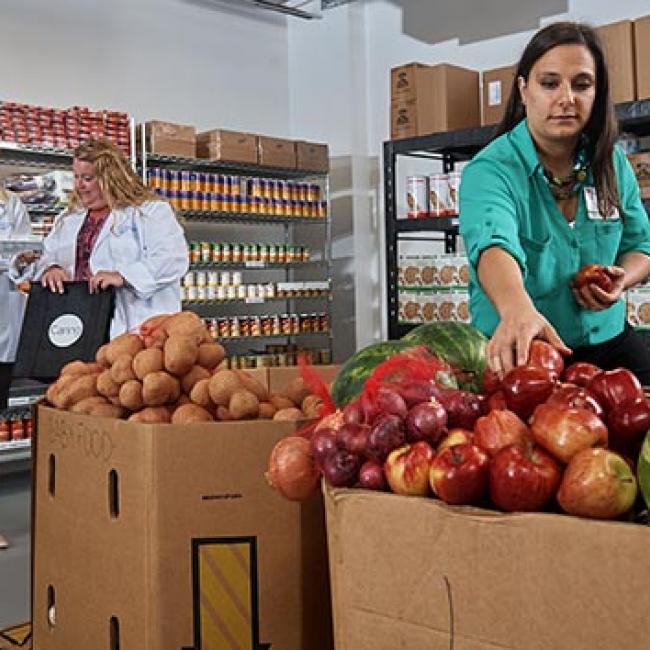 Grantee and Partner organizations
Geisinger Clinic MIT Sloan School of Management Cornell University Stanford University