Project Summary
The project team will leverage a unique cross-sectoral partnership with Nebraska's Department of Motor Vehicles (DMV) service locations to develop a community-based screening program for colorectal cancer (CRC). The goal of this collaboration between the public health system, the community, and the DMV is to reduce racial disparities around African Americans accessing quality healthcare and health screenings, using colorectal cancer screening (CRCS) as a test case. The team will utilize the DMV's location and database for onsite and offsite mailing, respectively, to provide eligible African Americans with home-based CRCS kits (fecal immunochemical test or FIT), to compare the effectiveness and cost effectiveness of distributing the kits in person at the DMV versus by mail delivery.
Research Question(s)
Which method of FIT distribution (onsite distribution vs. offsite mailing) shows a higher FIT return rate in this unique partnership model targeting African Americans?
Which method of FIT distribution (onsite distribution vs. offsite mailing) has lower incremental costs per additional FIT kit returned and per number of positive cases identified?
Actionability
Provide community stakeholders and public health program implementers with evidence about the effects of a strategic partnership between two seemingly disparate government agencies (the public health department and the DMV) and a community advocacy group on population health outcomes and racial equity
Increase awareness among African American community residents about colorectal cancer prevention and screening
Racial Equity Implications
African Americans have the highest mortality rate of any racial and ethnic group for all cancers combined, and CRC is not an exception. The main reasons for high CRC incidence and mortality for African Americans are structural barriers to accessing quality healthcare and timely screening, which can be attributed in large part to historical and persistent structural racism in the U.S. This raises a critical question as to whether the current approach of 'healthcare system-based' CRCS programs is sufficient to identify and reach those community members who do not have access to regular preventive healthcare services. The research team is using the cross-sectoral partnership with the DMV to attempt to overcome barriers to access to preventive care services for African Americans. 
Outcomes
Domain
Key Measures
Use for Analysis
Screening Outcomes

FIT return status
FIT screening results
Follow-up colonoscopy status

Outcomes
Group

FIT distribution strategy

Predictive variable
Participant Demographics

Age
Gender
Race
Ethnicity
Median household income at the zip code level

Covariates
Healthcare Access

Having health insurance
Having PCP

Covariates; Moderator
CRC-related History

Recent CRC screening information
Personal and family history of CRC, adenomas, inflammatory bowel disease
Smoking status

Covariates; Moderator
Perceptions and Beliefs

Perceived negative components or consequences of completing CRC screenings
One's belief that CRCS is beneficial, important, and will protect their health
One's perceived risk of getting CRCS
One's belief in his or her capacity to do the screening test
Role of social norms and interactions with members of one's social network

Covariates; Moderator
Methodology
The research team will work with the DMV and other cross-sectoral partners to distribute FIT kits onsite and by mail. The research team will compare outcomes and the cost effectiveness of the delivery methods using a two-arm, quasi-experimental, post-test only design with nonequivalent groups (onsite vs. mailing group), with 600 participants in each group. Return status of the FIT kits, screening results and follow-up colonoscopy status at three months and six months will be compared between the two groups using multivariate logistic regression controlling for participants' demographics, healthcare access, and health beliefs/perceptions. To measure incremental costs associated with onsite vs. mailing distribution strategies for additional FIT kits returned, the team will use the incremental cost-effectiveness ratio. The team will also conduct 60 post-intervention interviews with participants to gather information about their experiences and perceptions of the FIT kit. The research team will also systematically examine the group dynamics and contextual factors that contribute to the functioning of the cross-sectoral partnership. Two listening sessions will be conducted to present the intervention results and elicit feedback by leveraging two recurring community meetings that primarily focus on African Americans' health and well-being. 
---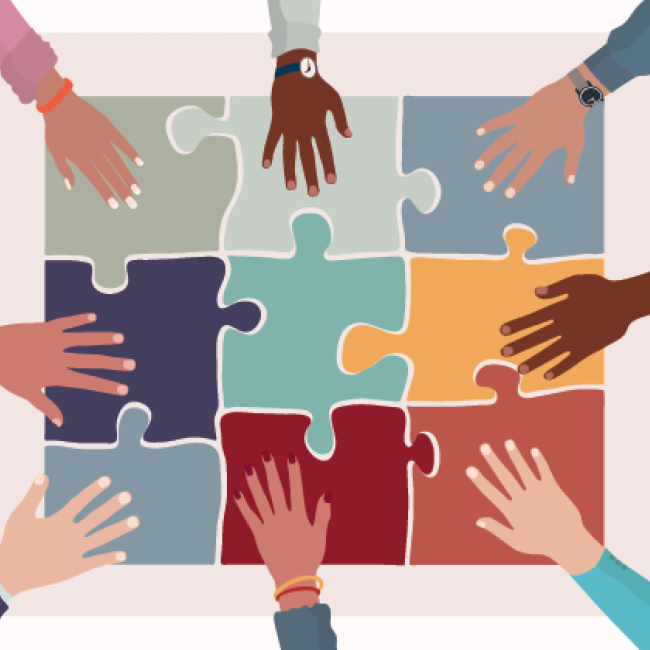 Grantee and Partner organizations
University of Nebraska Medical Center
University of Utah
Great Plains Colon Cancer Task Force
Charles Drew Health Center, Inc
Douglas County Treasurer's Office
The Empowerment Network