Project Summary
The research team is evaluating a unique intervention for individuals with serious mental illness (SMI), which involves a partnership between a Medicaid Managed Care Organization (MCO), Healthfirst, and a community-based organization (CBO), Fountain House. The intervention, a "clubhouse" psychosocial rehabilitation approach, is designed to improve healthcare by addressing whole-life needs for individuals with SMI who are disconnected from primary care. The team is testing whether the intervention increases primary care engagement, reduces acute care, lowers healthcare spending, and impacts patient-reported outcomes, such as social isolation and quality of life.
Research Question(s)
Does referral to, and participation in, a Fountain House clubhouse improve access to health care, improve quality of health care, reduce serious and emergent health care use, and reduce health care costs?
Actionability
Provide direction to the federal government and other states planning Medicaid payment model innovations that leverage MCO-CBO partnerships.
Help private sector organizations develop more evidence-based approaches to meet the varied needs of complex and vulnerable populations that experience highly morbid medical conditions as well as social needs that affect health and healthcare.
Outcomes
Health & wellbeing: Serious and emergent healthcare (counts and indicators of hospitalizations and ED visits); and quality of care (counts of prescription fills for behavioral health medications, and hospital and ED admissions followed by a primary or specialty care visit within 7 or 30 days)
Other: healthcare cost (sum of payments to providers of healthcare services, excluding the MCO capitated payment); and access to care (counts of, and indicators of any, visits for primary care, psychiatric care, substance use disorders treatment, and other specialty care)
Racial Equity Implications
A little more than half of the Fountain House active membership are from communities of color, including 28.9% Black/African American, 18.1% Latinx, and 6.7% Asian or Pacific Islander. As members of the community and stakeholders in the design of services, they provide valuable input in ensuring a welcoming and culturally fluent place. Consequently, the program will serve low-income individuals who come from typically disenfranchised communities.
Methodology
Study outcomes of interest will be evaluated using New York Medicaid administrative data for approximately 1,800 Healthfirst members who are enrolled in Medicaid, but do not have regular primary care. The study team will convene stakeholder groups to inform the study method, assist in interpretation of findings, and disseminate results. The team will also conduct structured interviews with participating members during their initial intake assessment and at their 12-month reassessment to assess social connection (vs isolation), psychological well-being, and quality of life.
The quantitative analysis strategy employs an intent-to-treat approach that will estimate the impacts of being assigned to active (as opposed to passive) outreach and an average treatment effect on the treated analysis that will estimate the impacts of participating in the clubhouse program versus a matched subset of the control group (matching will be achieved using Mahalanobis distance pair-matching without replacement). Qualitative interview and patient experience measures will be assessed based on change over time, and in comparison to those trends in similar measures in other, similar cohorts.
---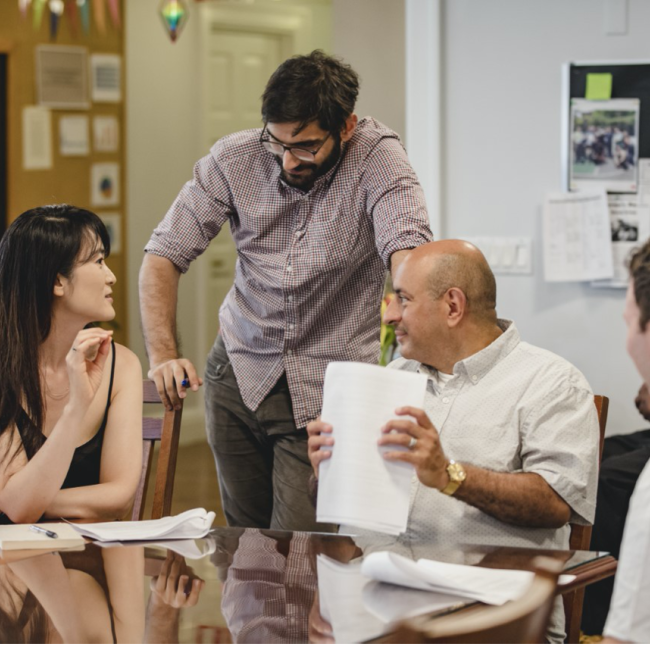 Grantee and Partner organizations
NYU Grossman School of Medicine
Fountain House
Healthfirst
Principal investigators
Charles J. Neighbors, PhD, MBA