Project Summary
The research team is assessing what happens when K-12 schools adopt a School-Based Mental Health (SBMH) services model, where schools partner with an external mental health services agency to directly place licensed mental health clinicians inside schools. Leveraging a staggered adoption of SBMH across K-12 public schools in Minnesota between 2005-2017, the team will study whether SBHC services affect a range of mental health and human capital outcomes for children and adolescents. The team will further investigate whether effects vary in subgroups of children and adolescents who are at higher risk of mental health problems.
Research Question(s)
Does the availability of SBMH services affect mental health services use?
Will improved access to mental health services lead to improved mental health status and human-capital related outcomes for children and adolescents (e.g., academic outcomes, juvenile justice outcomes)?
Will the effects be strongest for students with the greatest needs for mental health services and/or for racial/ethnic minorities who face relatively greater barriers to accessing mental health care?
Actionability
Inform policy and programmatic decisions around expansion and funding of school-based mental health services.
Outcomes
Health & Wellbeing: Students' mental health (new mental health diagnosis recorded in academic year); mental health status (suicidal ideation); and mental health services use (location of services, types of services, and quantity of services)
Other: Educational outcomes (e.g., daily attendance, standardized test scores, and in-school disciplinary action) and juvenile justice involvement
Methodology
The researchers will leverage a staggered adoption of school-based mental health services across Minnesota public schools to estimate difference-in-differences and event study models on outcomes. The research design will be applied to linked, longitudinal administrative data on health services use for Medicaid-enrolled students, educational outcomes, and juvenile justice outcomes. Administrative data will be complemented by self-reported survey data from the Minnesota Student Survey.  
---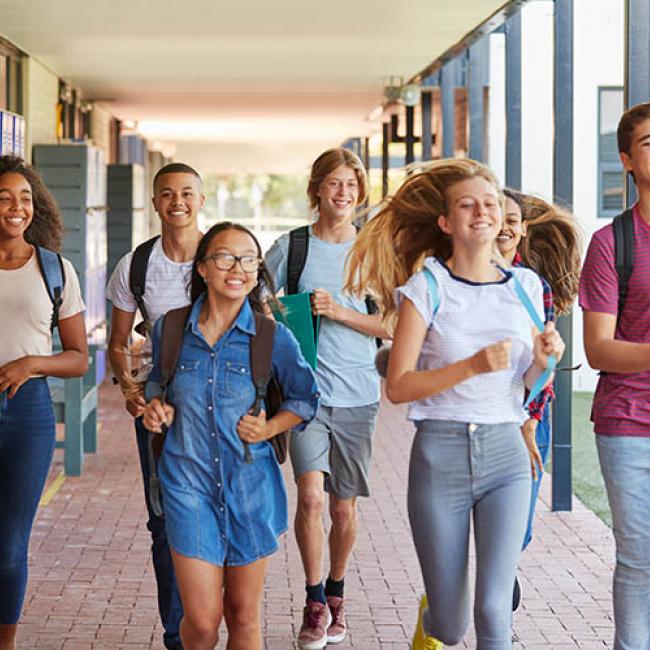 Grantee and Partner organizations
University of Minnesota
Hennepin County and Minneapolis Public Schools